The 5 Best Ballet Shoes for Adults 2023: Review with Pictures
In this article, we're going to show you the best ballet shoes for adults. The following ballet slippers are highly rated for things like quality, comfort, and price. Many of them are made by companies that ballet dancers have trusted for years. In fact, some of these shoes have been around for decades. Other brands are newer to the game, but they bring some impressive new features to the market.
All footwear for ballet should be flexible, comfortable, and allow the feet to do different movements without causing pain or injuries to the feet. When looking for the best ballet shoes, you should give importance to the materials used, design, how the shoes look, durability, and comfort.
Which are the best ballet shoes for adults?
The answer to these questions might come down to your own personal preference and you might just have to try a couple of pairs to find what you like. Below we have made a shortlist of our top ballet shoes that you might want to try.
Similar Products: STELLE Canvas Ballet Slipper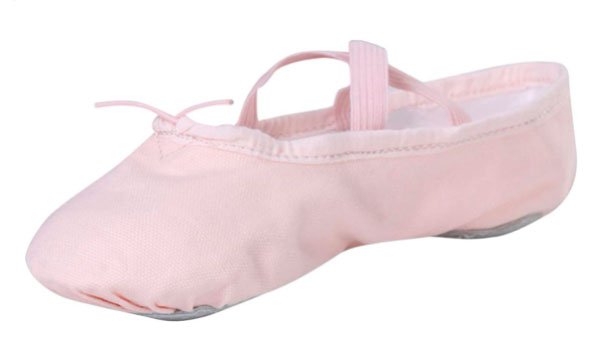 Product Comparison
Conclusion
The top ballet shoe (in our humble opinion) is the Capezio FF01. These shoes are the comfiest we've ever worn. We've fallen in love with them because they have a really perfect fit. Besides, they are so flexible. And you can move your feet very easily (but we don't recommend them for beginners). However, maybe you have to try many ballet shoes until you can find the right for you.
Whether you are a beginner or have been dancing for many years, there's a perfect ballet slipper to fit every need. When shopping for ballet shoes, be sure to consider the types of exercises you plan on doing, your foot shape, and your budget. By using this list as a guide, we're confident you'll find the right pair of ballet slippers to keep you safe and comfortable at the dance class.