Best Ballet Pointe Shoes for Beginners 2023
In this article, we're going to talk about the best ballet pointe shoes for beginners. Perhaps it will be a little different from other reviews that I usually do. Many of the products I'm going to recommend you can only buy in specialized stores, so you won't find many affiliate links. How do I write this article? I'm not only based on my experience. I also read reviews and talked to dozens of dancers. On the other hand, I only decided to include well-known brands.
Be careful, this doesn't mean that these are the only shoes suitable for a beginner. In my case, I remember that my first pointe shoes were from a completely unknown brand. And they worked really really well. Later, I could buy a pair of Freed pointe shoes.
In these cases, you had better make an appointment with a pointe fitter. This is the person who can best advise you. And she will recommend the best shoe according to your age, flexibility, strength, foot width, etc. The world of pointes is not as easy as it seems. Dancing on pointe is delicate and painful. Therefore, it requires a lot of effort, training, a healthy diet, perseverance and patience
When should you start pointe work?
We recommended the use of the tips from 11 years of age. But the teacher will be the one who has the last word. Why can't you start before that age? In younger children, the joints of the bones are incomplete. That is, they are made of cartilage and not solid bone. That means that they haven't finished development. In contrast, children over the age of 11 have solid, firm and defined bones. But there are also other factors, in addition to age, that determine when to start with pointes: years of training, hours of class per week, student's physical structure, etc.
And what about adults? Could someone who has started ballet as an adult do pointe work? The quick answer is yes! But of course, you should always ask your teacher. What is more, it's crucial that you have adequately built up your strength and technique. If you don't have the proper technique, you run the risk of injury.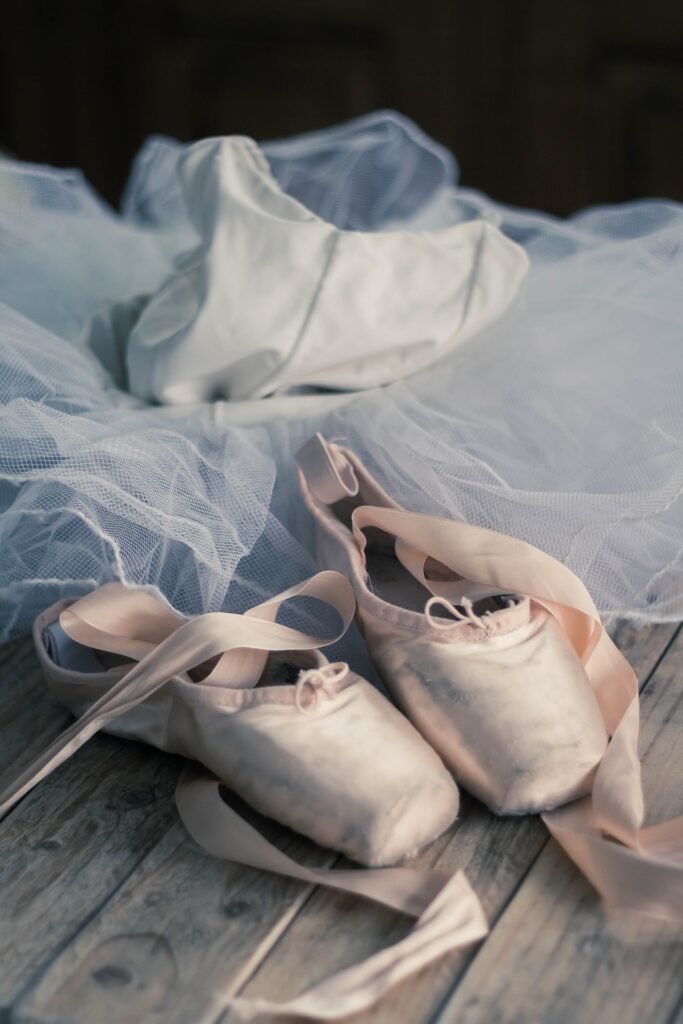 How much are ballet pointe shoes?
You have to be aware that when you start pointe work, you will have to spend on shoes regularly. The price of a pair of pointe shoes can range from £ 17 to £ 100 (U$S 23 to U$S 137). How long does a pair of pointes last? This question doesn't have an exact answer. This depends on the weekly training hours and the bone structure of each dancer. Professional dancers typically wear three or four pairs of pointes per performance.
How to know when you need a new pair of pointe shoes? You'll need to buy a new pair of pointe shoes if the box or wings have become very soft, you no longer feel supported, or you can feel the floor. Be careful! Wearing out-of-dead ballet pointes can cause injury.
Which are the best ballet pointe shoes for beginners?
The best brand or model of ballet pointe will be the one that covers the particularities of each dancer. That is, the appropriate one to fulfil the needs that each student or professional ballet dancer needs. There are many variables that you should take into account when choosing the right shoe for you.
Here is a brief review of the most acclaimed pointe shoe brands and the models that each one suggests for beginners.
Jacob Bloch, a cobbler who emigrated from Eastern Europe to Australia, founded this company in 1931. He began making shoes by hand in the workshop where he lived. After looking at a dancer having trouble staying on pointe, Jacob Bloch promised to make a better pair of pointe shoes. Then, he started making shoes for many celebrated dancers.
Bloch uses two different paste types and two different construction techniques in making Bloch pointe shoes. Nowadays, Bloch's corporate headquarters are located in Sydney, Australia, with a European head office in London.
European Balance
Balance European has a curved last which follows the natural contours of the foot, providing maximum comfort and injury protection.
The European Balance allows the dancer to feel as though they can stand en pointe all day, as the curved last and shank remain in close contact with the instep, significantly improving injury protection. They have a tapered box with less internal space for the toes creating a snug and secure fit. Also, the shoe exterior has a more streamlined appearance without losing the width of the platform. Their generous platform encourages balanced weight distribution and can reduce pressure on individual metatarsals.
Besides, the diagonal side seam reduces satin creasing. On the other hand, the low profile of the shoe, the medium side, the open throat line of the vamp shape and the elastic drawstring create a streamlined and snug fit. They have an elastic drawstring, too. These shoes are also available with a strong shank.
Product Description
| | |
| --- | --- |
| Colours | Pink, brown |
| Sizes | 2 to 9,5 including half sizes |
| Width | 1x, 2x, 3x |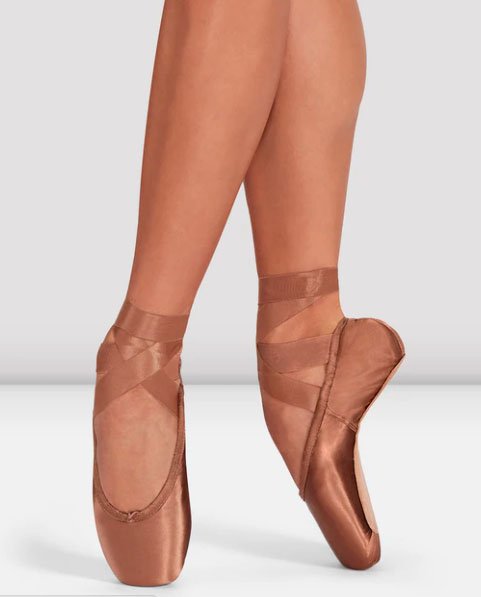 Amelie Pointe Shoes
Amelie is an introductory pointe shoe featuring a medium shank that makes moving from flat to pointe easily and emphasises the instep line. They are special for dancers with less developed muscles in the feet and legs, who may be new to pointe work. So, this is one of the best ballet pointe shoes for beginners. Also, the graded medium strength shank allows the foot to roll up onto the pointe with ease, and the angled platform stabilises the foot.
Their slight V-shaped vamp and shallow box (which gently curves at the sides) support the toes laterally and keep the foot in correct alignment en pointe. These shoes have an Elastic drawstring that draws the shoe in around the foot and noise reduction under the pleats. Last but not least, the gently curved sides of the box encourage the foot into correct alignment when en pointe, while the shallow box encases and supports the toes laterally.
Product Description
| | |
| --- | --- |
| Colour | Pink Satin |
| Sizes | 2 to 8 including half sizes |
| Width | 1x, 2x, 3x, 0x |
Other shoes recommended by Bloch:
Amelie Soft
Axi
Heritage
Suprima
The Italian cobbler Salvatore Capezio immigrated to the United States in 1887 and opened a shoe repair shop in New York, very close to the old Metropolitan Opera House. So, he began repairing the dancers' shoes. He became a shoemaker when he made an emergency pair of shoes for the theatre ballet star. But he achieved fame when he met the celebrated ballerina Anna Pavlova and made shoes for her. Nowadays, this is one of the most prestigious ballet shoemakers around the world.
Visit Capezio Official Website
Contempora
These shoes have a tapered inner toe box, a moderate vamp and a slight v-shaped throat. They also have a satin binding with a cotton drawstring, a soft cotton lining and a standard side seam. Besides, their moderate, high and wide platform eases balancing. Lastly, the narrow to medium forefoot with tapered toes guarantee you the best fit.
Product Description
| | |
| --- | --- |
| Colour | European Pink |
| Sizes | 3 (UK: 1; EU:33) to 7,5 (UK: 5,5; EU:38,5) including half sizes (this shoe runs 3 sizes larger than street shoe size |
| Width | B, C, D, E, EE |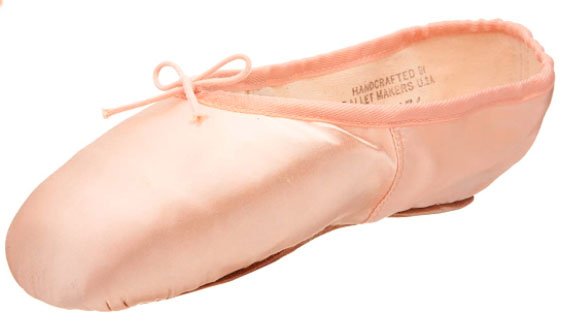 (*) Move Dance is a UK-based shop, but it offers USA shipping from $5.95 and FREE delivery for orders over $65. This company is also Europe's biggest and leading dancewear retailer.
Glissé
These shoes have a broad, feathered toe box with a medium vamp and a hand-flattened crown. Besides, they have new pleating with quiet toe construction, soft cotton lining and elastic drawstring. Finally, the medium to wide forefoot with toes of even length guarantees you the best fit.
Product Description
| | |
| --- | --- |
| Colour | European Pink |
| Sizes | 5 (UK: 3; EU:35) to 9,5 (UK: 7,5; EU:41) including half sizes |
| Width | M,W |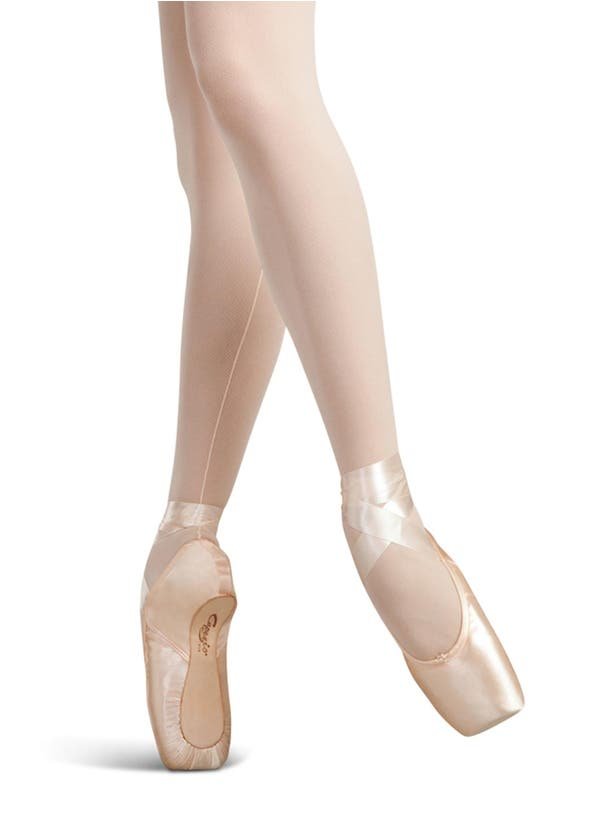 Capezio also suggests the following shoes:
This British company is the world's leading designer and manufacturer of professional dance shoes. It was founded by Frederick Freed in 1929. Freed of London has revolutionised the dance shoe industry by tailoring shoes to dancers' individual needs.
On the other hand, this company is worldwide well known because they continue making shoes by hand. Of course, most shoes they sell are factory-made. But if you want something specific, the pointe shoe will be customised to your needs. For example, wings can be strengthened with newspaper, a stronger fabric, or layers of glue.
Besides, Freed fits the students at the Royal Ballet School. So, Freed analyses the student's feet and adjusts her pointe shoes as she progresses. Fitters can suggest makers for individual students. This relationship usually continues throughout a dancer's career. Finally, Freed is the official shoe of the Royal Ballet of London.
Visit Freed of London Official Website
Classic Light
They are constructed entirely from natural and biodegradable components. These shoes are hand lasted by Freed of London makers with a flexible insole for easy transition from flat to en pointe. Besides, the vamp is deeply round cut to support the metatarsal. These shoes are lightweight, and their platform is naturally angled, too. Also, they have straight-cut sides and cotton drawstrings.
Product Description
| | |
| --- | --- |
| Sizes | UK 1 to 7 including half sizes |
| Widths | Medium (no x stamp), X, XX and XXX |
| Insole | Light flexible insole |
| Colour | Pink, Bronze, Brown |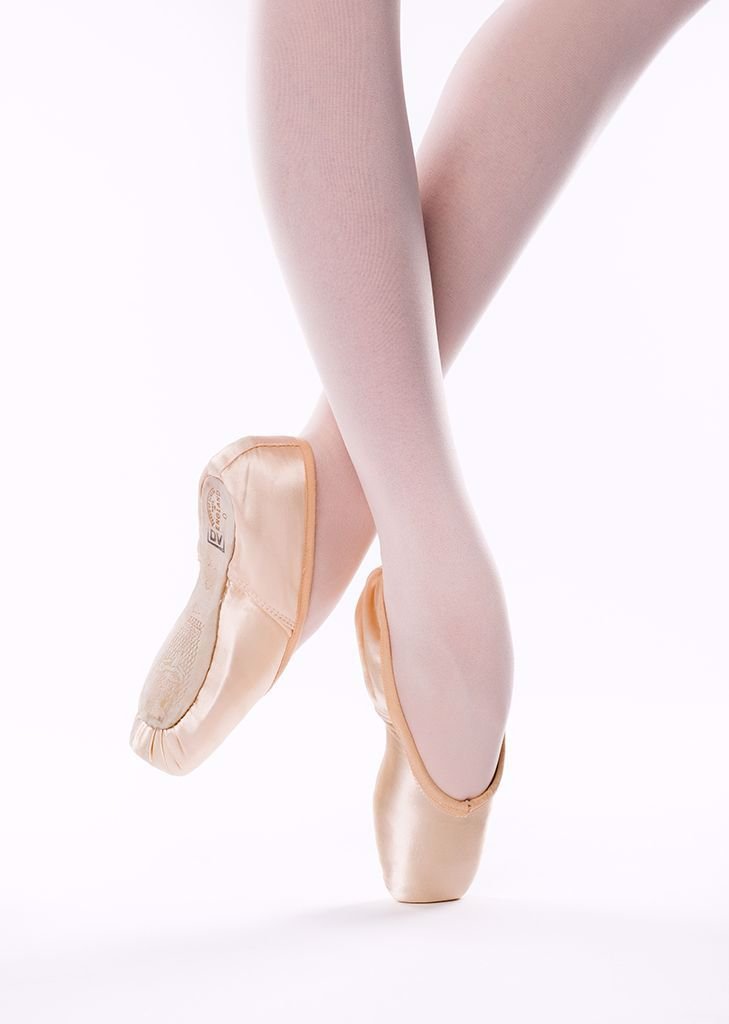 Other models recommended for beginners:
| | |
| --- | --- |
| Freed Studio I | Strong Platform, wing block; also suitable for advanced students and professionals. |
| Freed Studio II | Wider and flatter than Studio I; strong platform; medium or hard insole; also suitable for advanced students and professionals. |
Gaynor Minden was established in 1992 by John and Eliza Minden in their flat in New York City. They invented a revolutionary pointe shoe. So, this shoe is slightly different from the other shoes. This company uses the same kinds of materials found in elite athletic shoes. So, they have durable injection-moulded elastomeric shanks and boxes that don't weak with use, cellular urethane linings to absorb impact and suppress noise, and a pleatless toe, yielding greater platform area. Also, these pointe shoes were designed in consultation with dance medicine experts and ballet teachers. Gaynor Minden shoes are used at the most important ballet companies in the world, such as American Ballet Theatre, the Mariinsky, the Boston Ballet and the Bolshoi Ballet.
However, we believe that this brand isn't the best for someone who's going to buy their first pair of pointe shoes. We suggest trying other traditional brands before. Many teachers think Gaynor Minden pointes are "cheating shoes" because they have a synthetic structure that doesn't bend. So, they don't gradually break down, and you'll never have a progressive education with your foot muscles. In other words, the shoe aids the dancer onto pointe and does the work for them.
Visit Gaynor Minden Official Website
Grishko was established in 1989 by Nikolai Grishko in Moscow, Russia. This international company has factories in Europe and sells a great variety of dance shoes and wear in over 70 countries. From the beginning, Nikolai Grishko has combined the best traditional secrets with the latest breakthrough in modern technology and scientific research.
The outsole of all GRISHKO pointe shoes is made of high-quality natural leather, which gives additional flexibility to the foot movements owing to the leather properties. At the same time, the "vegan" option is available on order for all models, except for innovative pointe shoes and hand-stitched ones.
Visit Grishko Official Website
Grishko 2007
This is Grishko's bestseller and the premier Russian-made pointe shoe. These beautiful shoes are very high quality. At first, professional shoemakers designed their structure based on years of research focused on the functional needs of ballet dancers. So, these pointe shoes adapt the shape of the foot thanks to the mart paste recalls after the first pointework. Besides, these pointe shoes feature a flat and stable medium platform balanced by hand. To sum up, these shoes fit perfectly and are lightweight and comfortable.
Product Description
| | |
| --- | --- |
| Box shape | Slightly tapered |
| Platform | Medium |
| Vamp | U-cut, Medium |
| Sole | Machine-stitched |
| Sizes | 0,5 — 9 |
| Width | X — XXXXX |
| Shank | SS, S, M, H, SH |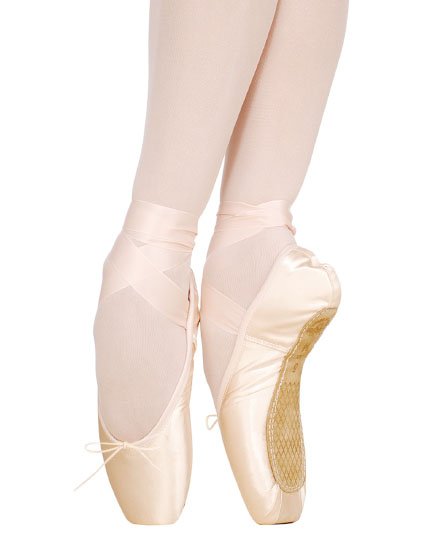 (*) Move Dance is a UK-based shop, but it offers USA shipping from $5.95 and FREE delivery for orders over $65. This company is also Europe's biggest and leading dancewear retailer.
The Russian Aleksandra Efimova set up Russian Pointe in 1998. Their models are designed to fit different foot shapes and technical preferences. For example, dancers can choose not only size and width but also vamp length, vamp style and shank. Moreover, the company offers additional colours by special order.
Then, this brand highly recommends dancers set an appointment with a professional pointe fitter. So, the company trains its authorised retailers regularly.
Russian Pointe doesn't recommend any particular model for beginners. Alternatively, they suggest the best fit possible. This includes choosing the right shank for the dancer's foot, shape and technical needs.
Visit Russian Pointes Official Website
Conclusion
To sum up, finding the best ballet pointe shoes for beginners is hard. Some dancers have tried many different models and brands and have never really got to find their ideal shoe. I don't recommend you buy your first pair of pointe shoes online. This article is only a guide. You can check prices and models on the links. And then, make an appointment with a professional pointe shoe fitter.
Choosing a pointe shoe correctly from the beginning will influence your work in class and your evolution as a dancer. There is a suitable pointe shoe for each moment according to your technical level, strength and physical progression of each foot. In addition to causing pain, the wrong shoe can also be prone to injury.
The best pointe shoe will be those that give you the best support and help you advance in your practice. They are those that fit you like a glove and allow you to improve every time you wear them. So I hope that my article has helped you to find your ideal shoe.
Other reviews you can be interested in